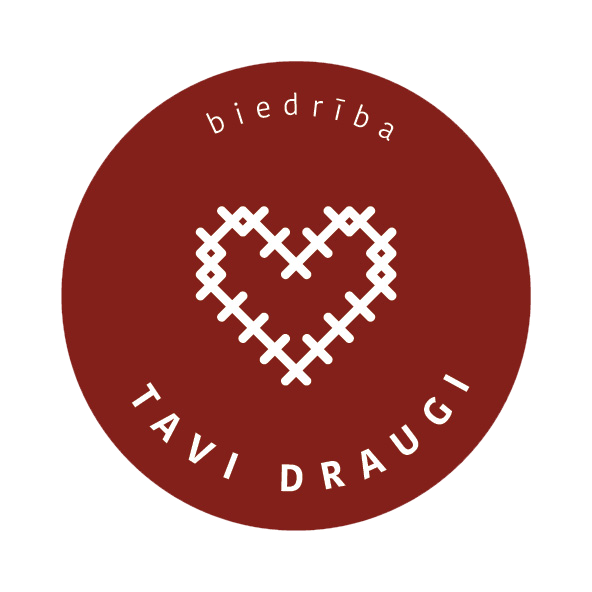 Support to Latvian families
The association Tavi Draugi did not start its activities on 24 February 2022. They started in 2013 when the young people of Engure region decided to cheer up and support several local families. Since then, the volunteers of Tavi Draugi have been coming together at the end of the year to organise fulfilment of bigger and smaller dreams: to prepare presents, treats for the celebration, different household articles and bring joy at each home. 
Since the world was shocked by Russia's invasion of Ukraine, the association Tavi Draugi has been providing humanitarian aid to Ukraine and its citizens in Latvia with the support of volunteers and donors. These activities have enabled the association to evolve into a strong charity organisation, with 15 coordinators taking part on a permanent basis, and approximately 30 volunteers from Ukraine and Latvia performing daily tasks at the association's warehouse at Ventspils iela 50 in Riga. Such development has enabled us to provide support to Latvian families throughout the year rather than merely at its end. 
The Latvian families facing difficulties have different needs: 
food;

 

furniture and sanitation equipment;

 

hygiene products;

bigger and smaller redecoration of accommodation;

 

clothing for adults and children;

 

different items for school;

 

legal advice;

 

and other household items.

 
Banking details 
Name: Tavi Draugi
Registration No: 50008218771
Legal address: Spāres iela 18 k-1, Rīga, LV-1002
Bank account: LV21HABA0551046111790
Bank: Swedbank AS
SWIFT: HABALV22XXX
Purpose of payment: Support to Latvian families
Personas, kas ziedojušas šim projektam: